Hi Eric,
I love my website! Thank you for this awesome work thus far. The design, colours are perfect. There are a few things (finer details) I would like to add, I will have this ready for you on Monday. The sole purpose of this email is to say, thank you!
Regards,

Marcel v Staden

Hi Larissa,
Thank you for all your help, it was really refreshing working with someone that gave me fast and effective service.
Rudolph Swanepoel


Hi Eric,
I trust you are well.
I have to let you know that many of my business associates are very impressed with my website and I LOVE IT!!

Many thanks
Kind Regards
Juanita


Good day Larissa

Your work is excellent! You have exceeded our expectations and we appreciate it. I will definately market your website.
Kind regards

Margaret Machaba
Chairperson
Tshwane Community Business Forum (TCBF)

Good Day David,
I trust you are well. I would just like to commend one of your Employees Larissa Best for the great service she has given me.
From day one she has been great, always answering all my questions, responding to my emails and returning my calls with no issues. Larissa is on top of her game and is very efficient.
This has been quite scary for me as it is the first time that I have opened up my own company/website and she has just made it that much easier.
Larissa is an asset to your company and I hope that you look after her like she has done with me.
Overall my experience with your company has been a positive, refreshing and confidence inspiring one.
I will definitely refer your company to friends and family.
Thank you again J
Ghil Bancilhon

Dear Larissa,
Thank you, your service is impressive! I will refer you to my friends!
Regards
Zandile - Domestic Aid


Hello Eric

Thank you very much for your prompt and positive response. I really do appreciate it.
It is heart-warming to know that amidst all the problems with poor or retarded service and non-existent service in South Africa, one can still find people like you. You have just made my day. I believe in the Potential of the People of My Country. You have just affirmed that once again. I will contact you as soon as I have websites to be designed. This looks like a much better option for me, especially at this stage.

Have a Blessed Day and an Awesome Week.

Kind Regards
Victor

Good day Hazael
WOW – thanks what an improvement on what it was!!!
//www.creationsdesplendeur.co.za/

Hi Larissa,
It was great to speak to you personally this morning.
You are a STAR!!! Father Andrew is really interested in the website and is enjoying the whole procedure. He is very savvy on the internt so don't foresee too many problems.
Thanks for all your help. It just would be nice if silly GOOGLE would pick up Margate Catholic Church and we can see our webpage but I see that if we google Margate Catholic Church Contract Us, etc. then it is reflecting. I suppose it will come the more Father updates the website. Thank you once again for all your friendly, efficient service - Really pleased with the Web.
Kind regards,
Marian

Good Morning Larissa
Thank you for all the changes you made yesterday. We are almost there now ! it is looking awesome and im very impressed with your work ! you can tell you boss you deserve an increase ! hahaha

Larissa, besides these few changes , it is really looking awesome and i have had many people tell me what a great webpage we have !! thanks to you !! well done. Have a lekker day !

chat soon
regards
Jacques

www.vintagekombi.com

Dear Ash,
"I love my website and I'm very, very happy. This was the best business choice I have ever made!! You are truly great at your service which portrays how good your company is!" – Talita, Online Kids & Baby Boutique
//www.onlinekidsandbabyboutique.com/

Dear Eric ,Yolandi and Ash,
I just want to thank you for all your hard work in making our website so lovely – It is perfect! Thank you soo much. We love it.
You are all stars.
Thank you again.
Susan for Striking Beauty.

Good day

A big thank to you Yolandi , your colleges behind the seen's for your valuable time,knowledge and not to mention passions by creating our website.

Your time invested helping us grow has not gone by unnoticed. With that said, it would be my pleasure to recommend your outstanding service.

Thank you

Kind regards

Graeme Philand

Hi Eric
This is so awesome.
I can not thank you enough for the amazing job you have done with the website.
Sorry that it takes so long for me to forward info but I do not check my emails that often.
I must still send some details about the Laundromat. Hopefully I can do it this afternoon.
I will recommend you to everybody that requires a website.
You guys rock
cheers,, I need to go wash some more cars now lol. ​

Good Morning Larissa
Hope all is well. Our site is beautiful, it looks great, thank you very much, it reads better you can see the letters and it is just right. Thank you.
I will be sending you foto's. Kind regards Jeanette

Hi Eric,
I hope you are well today.
Website looks great thank you so much, we will have a look at it in further detail over the weekend and perhaps send through a picture or two of Namibia to include as this is a market that we are wanting to service .
Thank you for all of your patience and professionalism with regards to everything, we really do value your services thus far.
Have a great weekend.
Kind Regards,
Lyndsey

Good morning Larissa
It looks absolutely stunning, you have done a very good job. Thank you very much. I just had a quick look at it, when I have the opportunity, I will see what needs more Description, like our shutters etc., I never got to it. - And will sent it on to you
THANK YOU THANK YOU VERY MUCH, GREAT, HAVE A LOVELY DAY
Warm regards
Regina

Hi Larissa & the Kwikweb Designers team,
How did you do it so quick, site looks fantastic!!!
Can I ask later just for 1 one or two changes like email address or so, but wow I am planning to definitely use your guys, from this / next week... I am planning a big adword and Gumtree homepage campaign soon.
Thank You
//www.lmsdesigns.co.za/

Hi, Larissa!
You have made me the happiest man today (Friday February 06, 2015) by
sending me a link to my new website! Wow! It's beautiful and exciting!
I am really happy my website project is emerging as reality, no longer an
idea in my mind!
Thank you so much to you Larissa, and Kwikweb Designers, for the wonderful job!
Enjoy your weekend!
Cheers!
Colly J

Good day Eric
I would like to thank you and your team once again for a job WELL DONE when designing our Studio 7 Website. It is never easy explaining things by e-mail or even by telephonic conversation but I found you always more than willing to listen and help.
Yolandi and Larissa who assisted in the process and did the Logo Design were also always very professional and helpful. Never through the hole process were there any hick-ups or times when a phone call was not returned as promised.
It does not happen often dealing with a professional team like you all at Kwikweb Designers and I can and will strongly recommend you to my colleagues, friends and professional acquaintances.
KEEP UP THE GOOD WORK !
Kind Regards
Dorette Schoonraad
Tel : 082 803 1807

Hey Eric,
Dude I just wanna Thank you SO Much for your help & ALL that you have Done. After my chat with Chris yesterday, the Words "THANK YOU" just don't seem to be enough to express my gratitude.

You have blown me away with your work ethic & the manner in which you have communicated & conducted our business. Be sure that when I come across others in need of Sites, I'll be sending them your way. It's the least I can do compared to what you have given me.

Please can I call you to make arrangements for the Training so as not to abuse of your good will, then I can continue sorting out the rest?

Hope you have a Groovy Day!

Dear Eduard
Hope this email receives you well.
Edward, the reason for emailing you is simple. i wanted to cancel my subscription with Kwikwap. I was not enjoying the website that was developed for me. I thought I was wasting my money on a monthly basis. I attempted to cancel. Trying to do so, I received a free offer to have my website redesigned. I thought ok, this is what I needed. maybe I can have my site done the way I wanted it. The following day I received a phone call from Eric at Kwikweb Designers stating he was appointed to redo my website. I thought ok wow, maybe this is not too good to be true. It so happened it was over the Christmas period. When Eric arrived back at work, Kwikweb Designers commenced to redesign my website. within days I was totally blown away with not only the design but the service I received from everybody at Kwikweb Designers. Kwikweb Designers is the reason that I will never cancel my subscription with Kwikwap. The outstanding service and design I received from these guys was remarkable. Kwikweb Designers is an amazing company with amazing people. Let me tell you that I was not an easy customer. I had a million changes and requests. Not one request was too big or too much of an effort. I want to thank Kwikwap and Kwikweb Designers (Eric, Yolandi & Larissa) for the service I received. I have referred people to Kwikwap and I will continue on doing so.
Kind Regards
Brett Dolling

"Great rates and brilliant service!!!
From beginning to end, dealing with Kwikweb Designers has been an absolute pleasure!!! Not only was I told that they would turn the site in a shorter time frame than I expected, but they went above and beyond and produced a site that I am extremely happy with and proud of. I recommend Kwikweb Designers as a design backup to any and all Kwikwap/Kwikweb consultants out there!!!"
Kind regards
Karina

Hi Eric,
been scrolling throuhg the site, it REALLY looks great man, well done so far! And THANKS A LOT hey!
Shot man,
Pieta
Manager
Mount Komati River Lodge
www.mountkomati.co.za
082 950 2417

Hi Eric
I must compliment you on the design, it's stunning and this what I actually wanted, thank you so so very much, you a star.
Thanks again Eric
Elsabe

Dear Larissa and the team at Kwikweb Designers.
THANK YOU THANK YOU THANK YOU THANK YOU THANK YOU.
Kind Regards,
CINDY GIBSON (Nee De Klerk)

Professional Website Design & Granite Engraving

Hi Larissa,
Sorry only getting back now, looks stunning!!!
I love Logo… How do I use that same logo, say if I want it on a letterhead?
Thanks so much,
Mel

OMW Yolandi, ek LOVE dit!! Ek moet se, ek kyk die vir die eerste keer op my eie laptop waar ek dit die vorige kere op die winkel se rekenaar gekyk het. Vir een of ander rede is daar n kleur onder en die fotos wys glad nie. dink dis iets te doen met flash player. So dis nou die eerste keer wat ek hom eintlik in ssy volle glorie sien. Dit is presies wat ek wou he en ek is SUPER tevrede! yay!!
groeter
Jaynie

WOOWWWWWW that looks so GREAT
Blown away by the business card you designed , not at all what I expected
AMAZING!!!!!!!!!!!!!
Next time I'll only give you the contact detail and say : Please design as you see wish
PERFECT, thanks
Charlene Joubert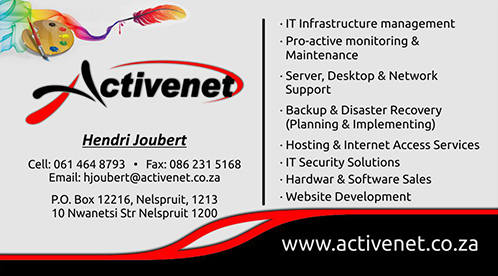 South Africa Web Hosting
SA Webhosts specializes in webhosting, domain name registrations as well as website design with kwikwap CMS for South Africa.
Web hosting, domain names, kwikwap domain, registration, registrations, affordable website design, web design, hosting, sa webhosts, South Africa kzn Webhosting,web development, website development, cheap hosting, best hosting, top hosting, cheap website and domain hosting, affordable design and hosting, affordable,affordable web hosting, simply awesome kwikwap designs